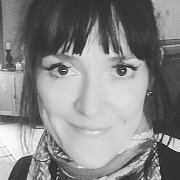 MEMBER SINCE
2010
Firm
Olive Tree Solutions
Suburb
Pretoria | Map
Address
Zayit House 108 Sovereign drive Route 21 Office Park Irene X 72
FSP Licence
26201
Languages
Fully bilingual (in order of proficiency)
Email
Tel
Cel
+27827986868
Fax
0866895454
Qualifications

NQF 5




>Services
Financial Advisors Fields of Specialization: Estate Planning. Focus on estate liquidity, sufficient life cover & income replacement & retirement care. Besigheidsversekering vir klein/medium maatskappye.
Services
Retirement Planning
Investments
Estate Planning
Life and Disability Assurance
Medical schemes
Business Assurance
Group Schemes

Other Services:
Wills
Latest News & Views
Quote: "Your goals, minus your doubts, equal your reality" – Ralph Marston
Experience
Industry experience since 1996
Old Mutual Club 51
Discovery Gold Prestige
About Firm
Companies Represented
Other Companies represented:
Altrisk BrightRock
Business Practices
Minimum Levels of Premium/Investment accepted
Lump Sum: R50,000
Recurring monthly: R300
Remuneration
Commission only
Legal structure of employer
(Pty) Ltd company
Number of staff in Financial Advisor organisation
3 - 5
Indemnity insurance
Insurance: yes
Value: R1,000,000
Please be sure to mention that you found this
Financial Advisor
on www.findanadvisor.co.za!